May 16, 2023
Mental Health Awareness Week: Managing Anxiety
CPSL Mind spreads awareness about 'anxiety' and promotes positive mental health during Mental Health Awareness Week.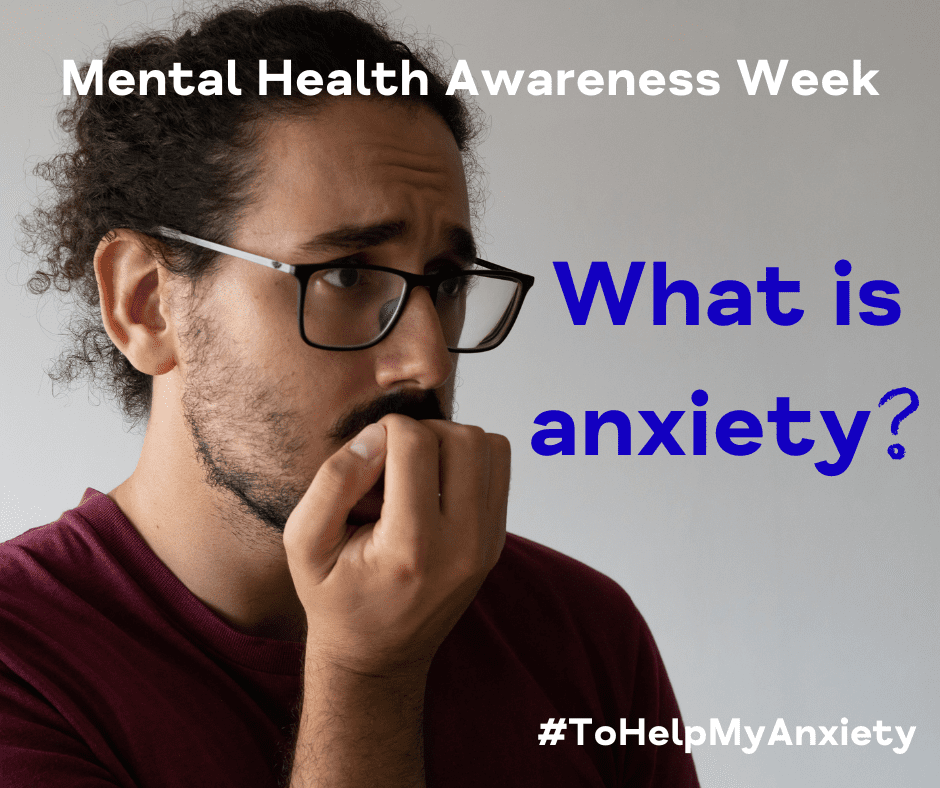 Mental Health Awareness Week has arrived. This year the event is running from 15th – 21st May. Run by the mental health foundation it is an opportunity for everyone in the UK to come together and focus on mental health. Launched in 2001, Mental Health Awareness Week has become one of the biggest public campaigns and the theme this year is 'anxiety'.
What is anxiety?
Anxiety is a common feeling of panic, stress and worry. Everyone feels anxious from time to time. According to the Mental Health Foundation, six out of ten adults feel this way at some point in time. For instance, you might be stressed about work or concerned about an exam.
Our Head of Training, Consultancy and Business Development, Jo Clarke shares her thoughts on anxiety and the Mental Health Awareness Week,
"There are many things that can lead to feelings of anxiety, such as job, school or exam pressures, finance or money worries, relationships, starting a new job and other difficult life events.
The aim of focusing on anxiety for this year's Mental Health Awareness Week is to increase people's awareness and understanding of anxiety by providing information on the things that can help prevent it from becoming a problem."
Feeling anxious in some circumstances is normal but if it gets severe, it may affect your physical and mental health. For some people, it affects their daily life making it difficult to focus. However, there are ways to control feelings of anxiety and enhance our wellbeing.
Mike shared his story about how he tackled anxiety through our Changing Lives Services. Read the full story here.
Mental Health Awareness Week at CPSL Mind
Here at CPSL Mind we are focusing on bringing attention to anxiety and enhancing wellbeing through good mental health. We are kickstarting the week by educating the local community about 'what is anxiety?'. If you are interested to find out more, check out our social media and other resources through our website. We will also be taking part in the 'Wear it Green Day', which is taking place on Thursday 18th May.
What is Wear it Green Day?
Green is the colour for mental health acceptance which represents hope, strength, and support. Wear it Green Day is a chance to express your support towards efforts to promote everyone's mental health and wellbeing. Our staff will be participating by posting photos of themselves wearing something green in support of promoting good mental health.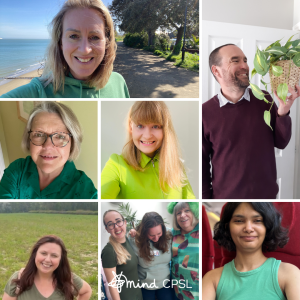 You can take part by simply wearing something green, taking a photo, and posting it on social media by tagging us @cpslmind.
Fundraise for us
We will also be raising money to assist the promotion of positive mental health in our community on Wear it Green Day. You can help us provide services to members of your community so they can overcome their mental health difficulties by making a donation. Find out more here.
Where can I find anxiety resources?
If you're looking for information about anixiety, things you can do and ways to get help. There are a few organisations who have pulled together some fantastic resources:
Did you know that we have also pulled together a series of mental health resources? Check out our guide to Five Ways to Wellbeing and the downloadable Wellbeing Plan.
Cambridgeshire & Peterborough Integrated Care System, The SUN Network and others have co-produced an animated film to help support anyone suffering with anxiety.
Dr Becky Jones, Local GP and Clinical Lead for CAMHS and Paediatrics for NHS Cambridgeshire & Peterborough, part of the Integrated Care System said, "Most people feel anxious or scared at some point in their lives. It's a natural reaction, that can cause unhelpful feelings when we don't need them.
"A simple breathing exercise as shown in these films, can sometimes help to distract you from your feelings, and prevent them changing into panic and anxiety.
"That's why I am encouraging local people to share these films across their social media channels to help people learn the skills they need to feel calmer when having anxious feelings."
Sign up to
our newsletter
Sign up to receive bi-monthly news and updates from CPSL Mind. You can unsubscribe at any time.