October 12, 2022
Menopause, mental health, and the workplace
Over half of the population experience the menopause but more than 40% of women were unaware of the menopause's potentially life-altering effects on their mental health.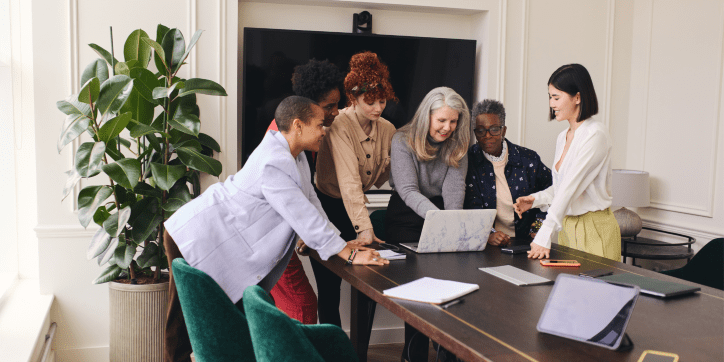 Seven out of ten women report suffering from anxiety, depression, and other wellbeing challenges when entering the menopause1 and according to the UK's Women and Equalities Committee, women are abandoning their careers because of a lack of support. This year, MPs advocated that better protection and rights at work are required for those going through the menopause; the cross-party group recommends that working women are granted additional rights and the menopause be recognised as a protected characteristic like pregnancy.
To better support individuals in the workplace, CPSL Mind's training services have proudly developed specific courses to educate employers about menopause and the mental health challenges it can present at this life stage.
"Women of menopausal age are a fast-growing group in the workforce and are often staying in work for longer than before" says Head of Training, Jo Clarke, "these experienced and skilled role models often struggle with menopause symptoms. As a result, some cut back their hours or responsibilities, others leave work altogether."
The British Menopause Society encourages employers to offer awareness and support to their employees and that allocating funding and resources for such work is important to prioritise. With over a third of organisations in the UK considering introducing menopause-related work policies, research is underway to understand what is currently being done and evaluate the extent to which organisations are making a difference in the workplace and their menopausal staff (e.g., though training, implementation of policies and guidance).
Drawing on lived experience from women working in local organisations, our newly developed, evidence-based training provides considered support for managers and supervisors, as well as individuals, striving for positive, productive, and inclusive workplaces. Our course offering for Menopause and Mental Health Awareness includes a 1-hour session for all staff and a 3-hour Menopause and Mental Health; for Mangers course designed specifically for business leaders and those in supervisory roles.
Get in touch at training@cpslmind.org.uk to find out how we can support your staff and help them continue to thrive.
1 Sources: Menopause and the workplace, The Fawcett Society 2022
Sign up to
our newsletter
Sign up to receive bi-monthly news and updates from CPSL Mind. You can unsubscribe at any time.