July 19, 2023
Join us for the 2024 TTP Cambridge Half Marathon!
Sign up to the 2024 TTP Cambridge Half Marathon on Sunday 3rd March 2024.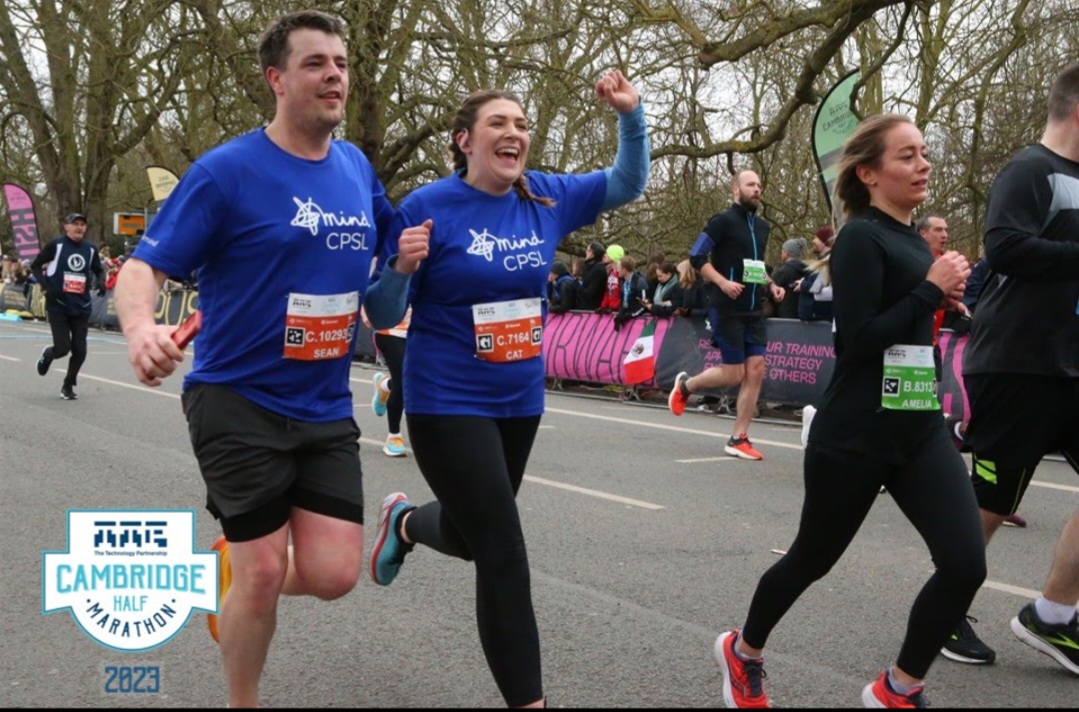 Please come and join Team CPSL Mind for the TTP Cambridge Half Marathon on Sunday 3rd March 2024.
We are delighted to once again be a partner for the 2024 TTP Cambridge Half Marathon. This stunning closed road route showcases the very best of our historic city of Cambridge, passing countless landmarks along the flat 13.1-mile course, running through King's and Jesus Colleges and out to the beautiful village of Grantchester.
Registration is open. We found for the 2023 event that many people were contacting us just a few weeks before the day and by then, we had sold out – so please don't delay and contact us today to secure a coveted place.
There are so many benefits of joining our team including dedicated support, help and advice for your fundraising, support with your training, a CPSL Mind technical running top and of course the biggest cheers from our race-day cheering points.  We will support you from the day you sign up to crossing that finish line.
We look forward to welcoming you for what should be another excellent half marathon in Cambridge.
Registration fee:                    £25.00
Minimum sponsorship           £300.00 (excluding gift aid)
For more information or to register your place, please email our Fundraising Team at fundraising@cpslmind.org.uk
If you would like more information about the event visit the official TTP Cambridge Half Marathon website.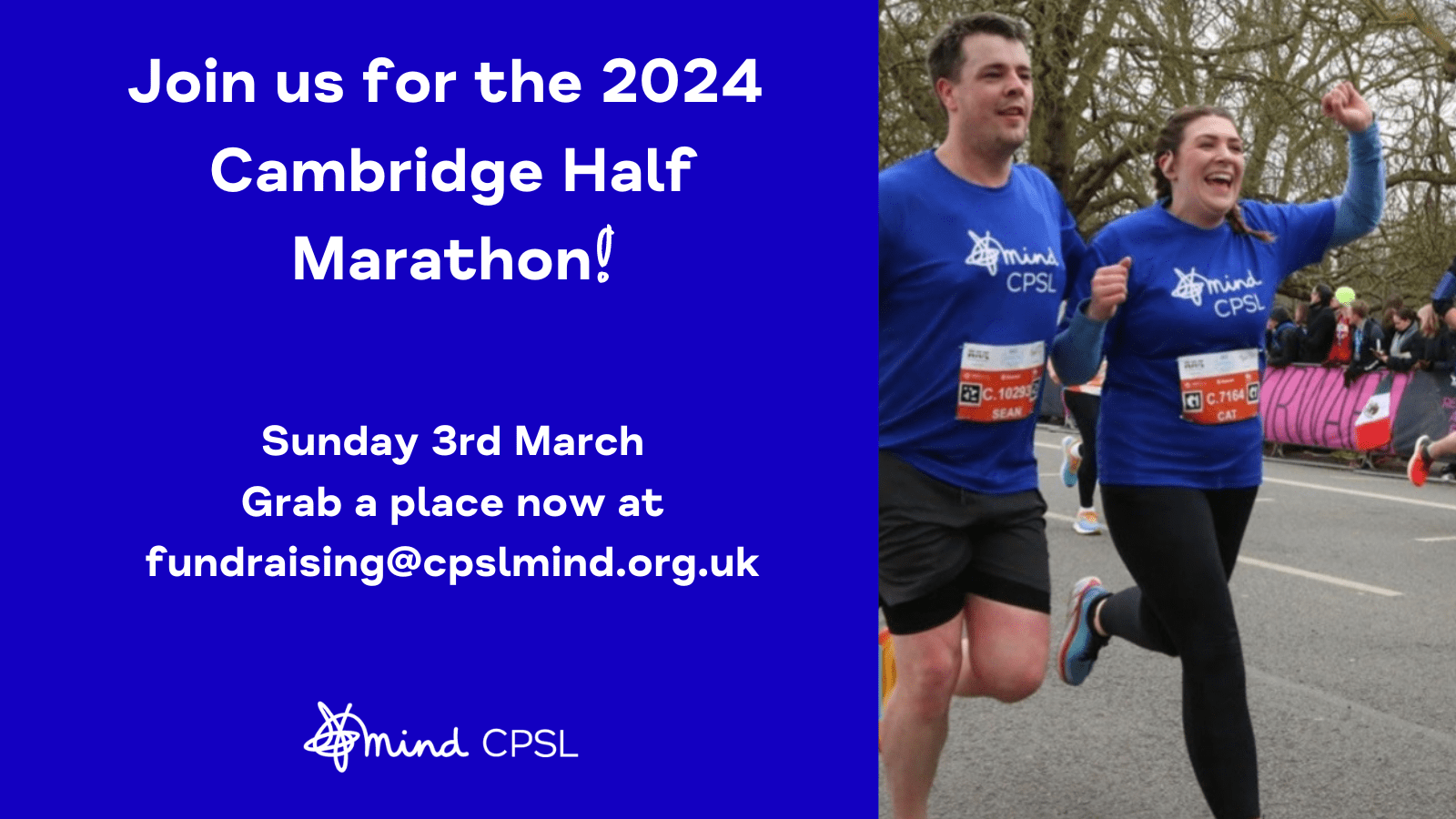 Sign up to
our newsletter
Sign up to receive bi-monthly news and updates from CPSL Mind. You can unsubscribe at any time.