July 7, 2023
Charity hockey match raises over £1,500 for CPSL Mind and Nottinghamshire Mind
Peterborough Warriors and Nottingham Cyclones take to the ice for nail-biting charity match at Planet Ice Peterborough.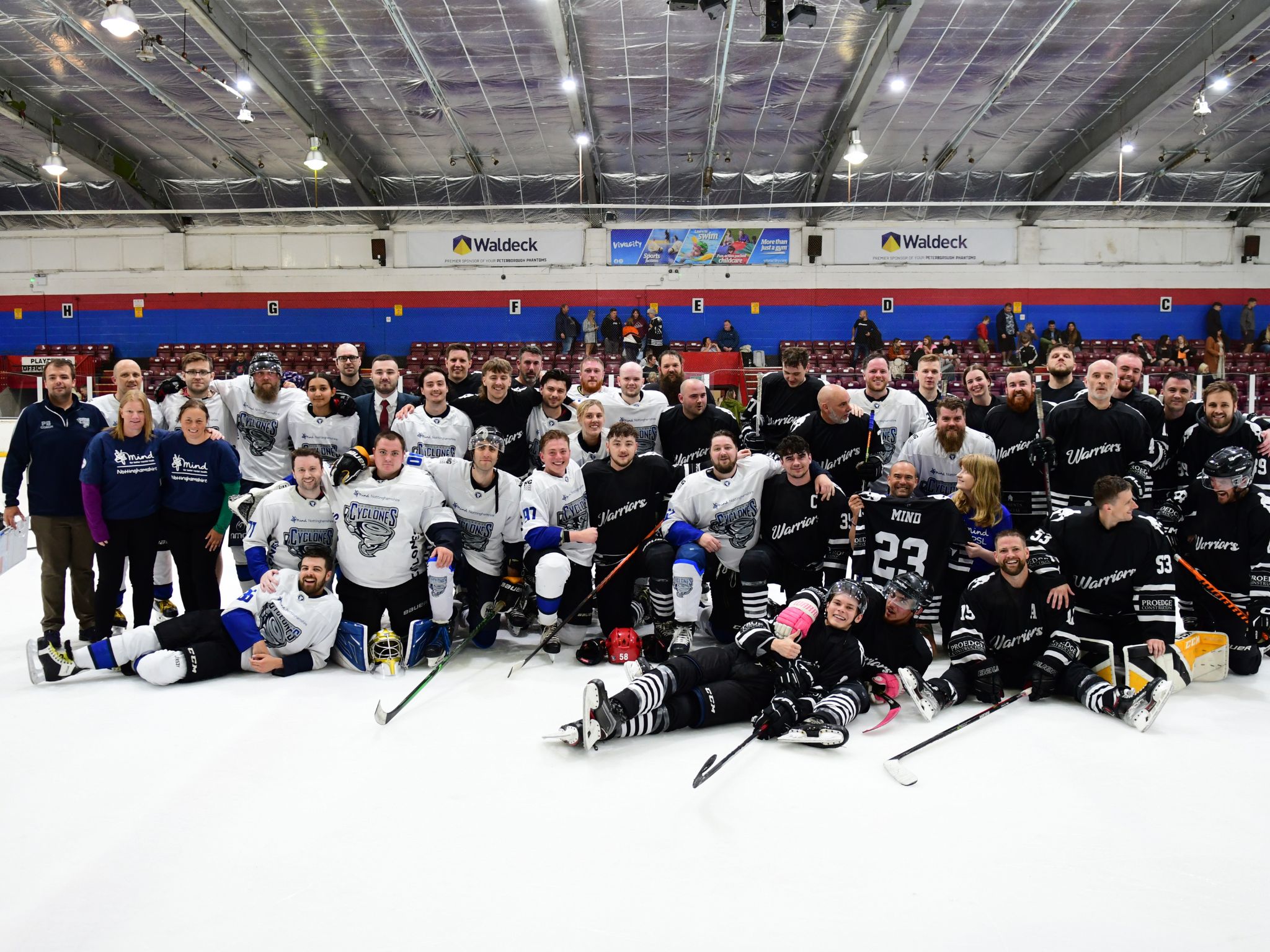 Peterborough Warriors and Nottingham Cyclones went head-to-head at the weekend to raise money for CPSL Mind and Nottinghamshire Mind.
A big crowd enjoyed a classic match, a raffle, intermission fun and games with a last-second winning goal to Peterborough Warriors, which added to the excitement.
The match was the idea of Rhys Evans from the Warriors and Tom Carby from Nottingham Cyclones.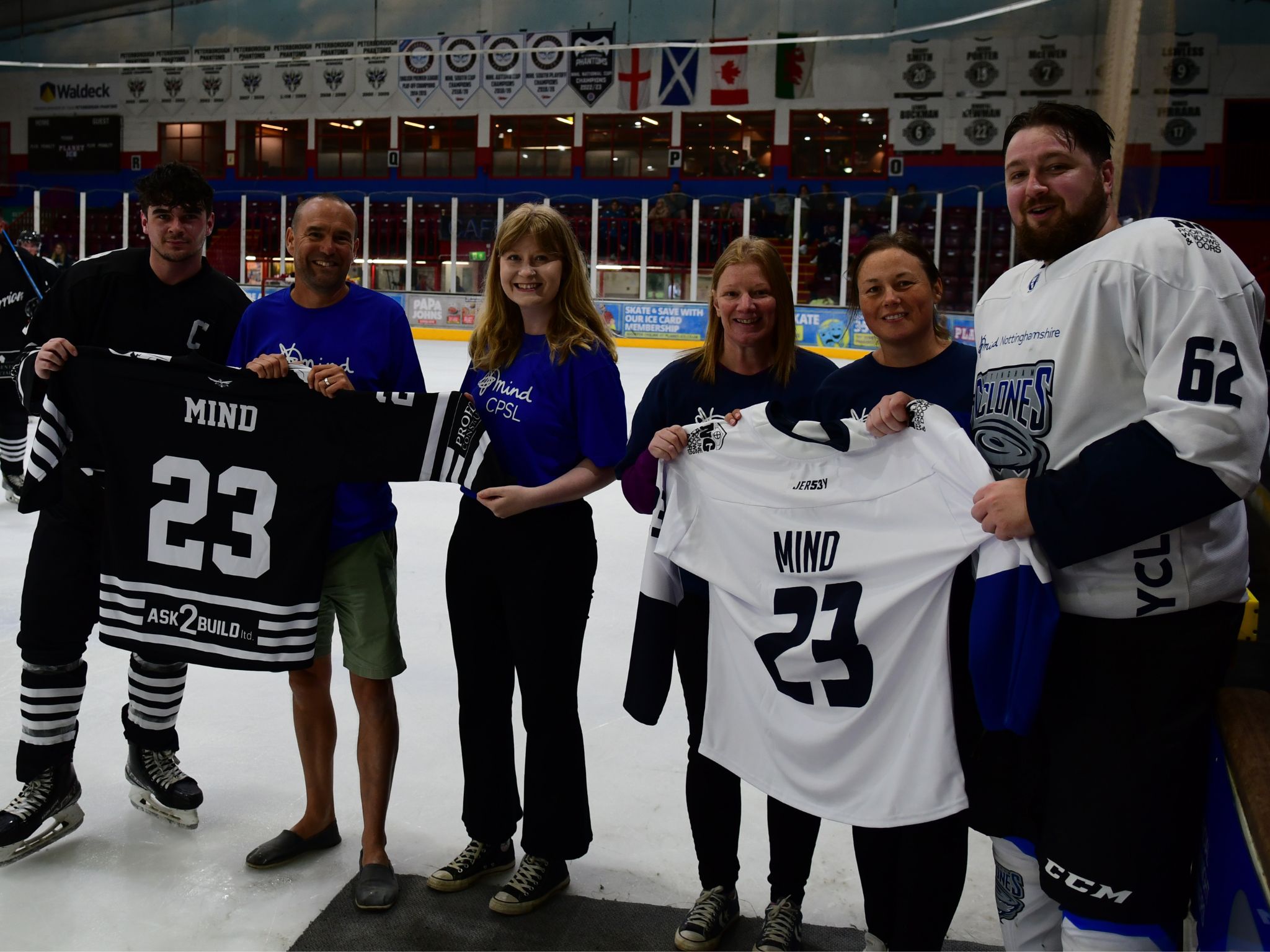 Warriors captain, Rhys Evans, said, "It was amazing to be a part of this event, and raising as much money as we did for a cause so meaningful for both teams. It is the first year Warriors are playing together, and as Captain, it is a true pleasure seeing how far this team has come, and what everyone has achieved in such a short time. We cannot wait for next year!"
While the Warriors grabbed the dramatic winner to make it 3-2, the real winners were CPSL Mind and Nottinghamshire Mind as £1550.78 was raised to support the local mental health charities.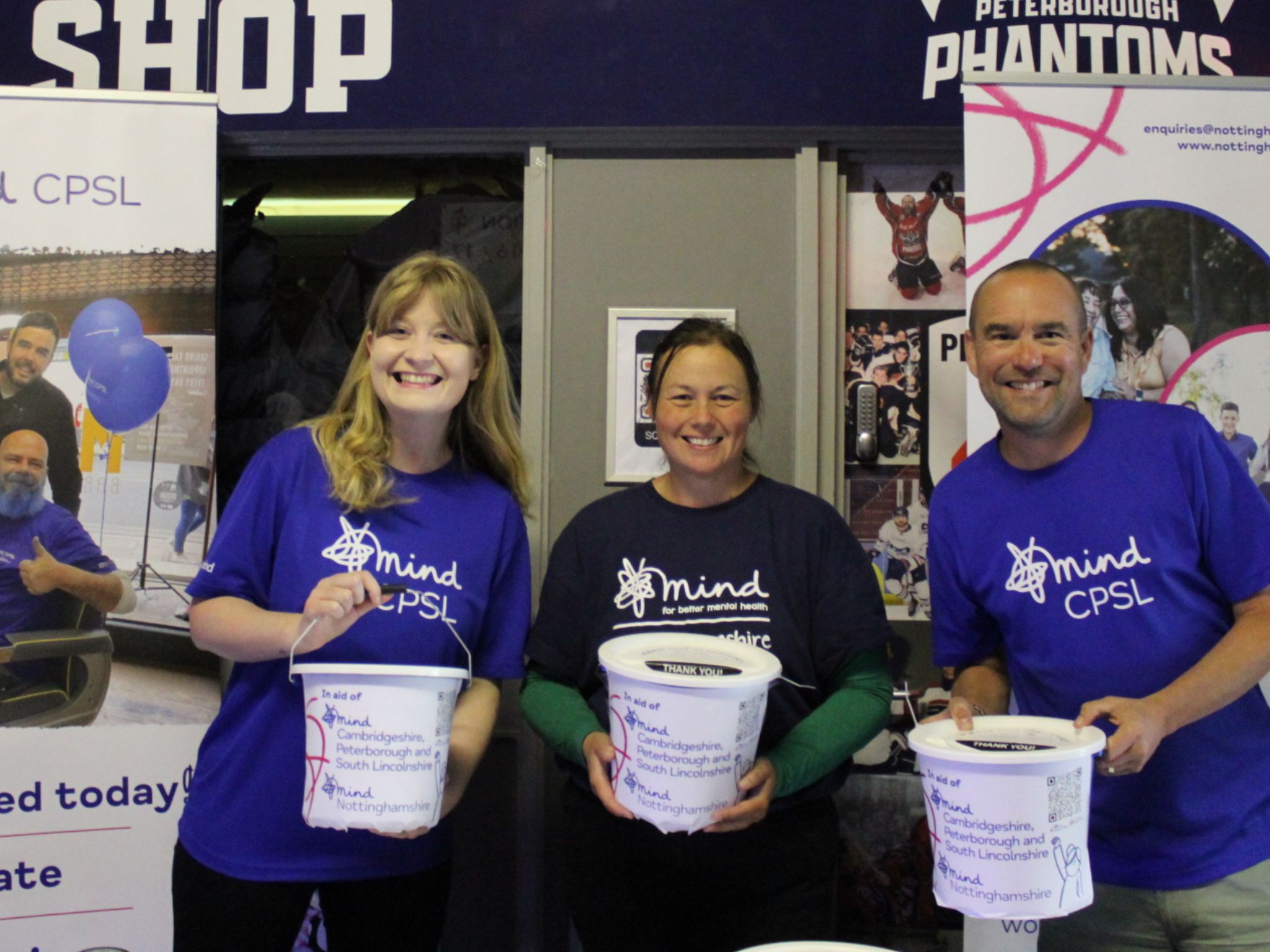 Gary Sutcliffe, CPSL Mind Fundraising Manager, enjoyed the afternoon too. Gary said, "We are so grateful to Rhys, Tom, all their teammates and family for making this charity match happen and raising such a brilliant amount for us and Nottinghamshire Mind. They should be proud of their efforts. We look forward to the rematch in Nottingham next year."
Sign up to
our newsletter
Sign up to receive bi-monthly news and updates from CPSL Mind. You can unsubscribe at any time.