June 26, 2023
How to sign up for peer support in Cambridgeshire and Peterborough
Whether you're looking for help with low wellbeing, Personality Disorder or hearing voices, here's how to sign up for peer support in Cambridgeshire and Peterborough.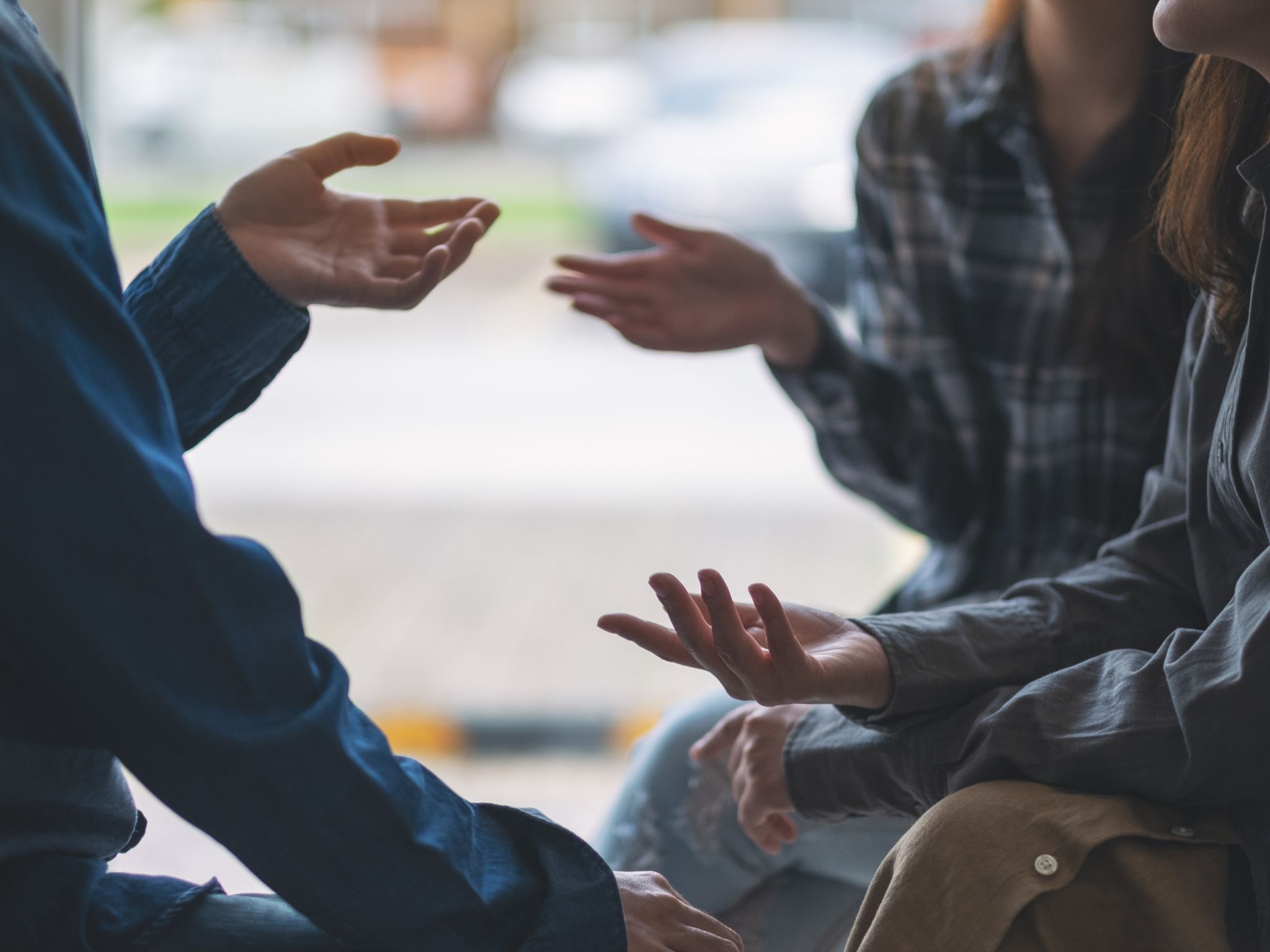 From developing coping skills and strategies to managing emotions, peer support in Cambridgeshire and Peterborough is here to improve your wellbeing by utilising your own experiences to help others. 
What are peer support groups?
At CPSL Mind, we encourage people across Cambridgeshire and Peterborough to sign up for peer support groups for mental health because they connect anyone in the local community who has experiences of hearing voices, low wellbeing, and personality disorder. Benefits of joining a peer support group include:
Understanding and managing your wellbeing

Team understanding first-hand what you're feeling

Sharing experiences to support each other
Not sure if a mental health peer support group is right for you? We spoke to Kate, an attendee of our Wellbeing Peer Support Group, who said: "It was good to talk to people, share stories, check in, and support each other. You feel like you are not on your own anymore, that you belong somewhere where you are understood."
If you're interested in finding out more about Kate's experience, read our "Peer Support Has Changed My Life" article here.
Peer support groups near me
Now that you have a better understanding of what peer support groups are, here are all the groups that we run for peer support in Cambridgeshire and Peterborough.
– Hearing Voices
– Waves
– Five Ways to Wellbeing
– Anger Management Workshops
You can also speak to your GP or another healthcare professional who will have more information about local peer support groups. Alternatively you can find additional peer support groups with other charities such as Mind, Bipolar UK or Kite Trust.
Sign up for peer support in Cambridgeshire and Peterborough 
Start your mental wellbeing journey today and join our peer support group in Cambridgeshire and Peterborough by emailing  goodlife@cpslmind.org.uk or calling CPSL Mind on 0300 303 4363.
Sign up to
our newsletter
Sign up to receive bi-monthly news and updates from CPSL Mind. You can unsubscribe at any time.