October 9, 2023
Buds Fitness partnership with CPSL Mind
Sawtry resident Liam Baker is challenging mental health stigmas and partnering his exciting business venture Buds Fitness with CPSL Mind.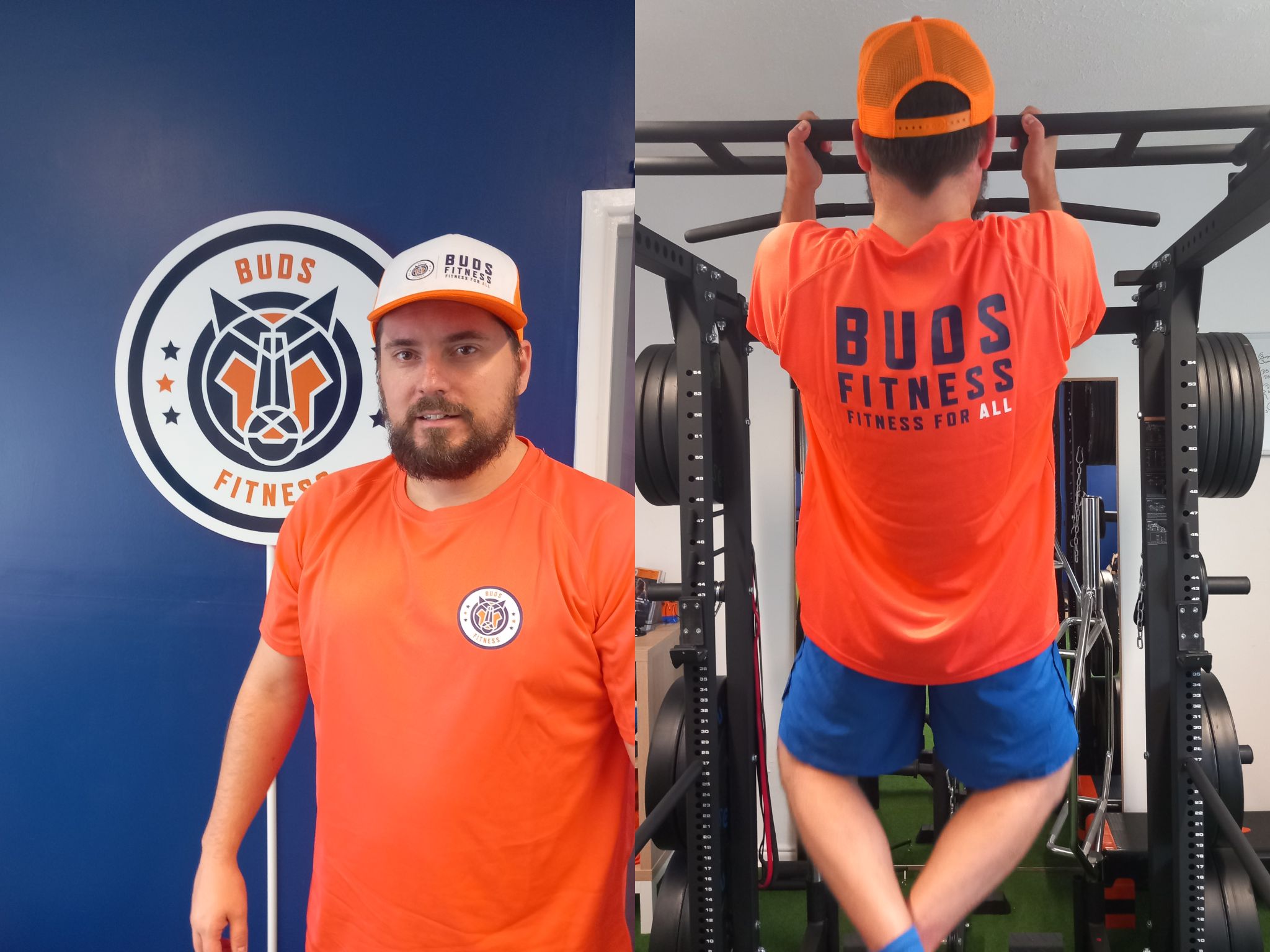 As if organising a fitness event on one of the hottest days of the year wasn't enough, Sawtry local Liam Baker has now taken his support of CPSL Mind a big step further, partnering his exciting business venture Buds Fitness with us.
The mental health event back in June was an outstanding success, raising nearly £3,000 for CPSL Mind. It was all about starting conversations and raising awareness around mental health to not only those who came along on the day to Sawtry Village Hall, but also in the build up to the inaugural event too. Read the full story: Liam's story: raising awareness about mental health with fitness (cpslmind.org.uk)
And now Liam, who co-runs Buds Fitness with his partner Abbie from a unit in Sawtry, is strengthening his involvement and support of the local mental health charity with a percentage of annual turnover going to CPSL Mind.
Why is mental health so important to Buds Fitness?
"The aim of Buds Fitness is to provide people with a safe place to train in and start their fitness journey in a private, judgement-free environment," explained Liam.
"And the idea of this partnership is to support people with their mental health, in order that other people don't get in the position that I was in. On my journey, the start of my recovery was feeling physically strong when I was mentally weak.
"And by donating 5% of our turnover, it is a small but meaningful donation to a charity that is close to my heart and is therefore going on to support other people who can benefit from the services provided by CPSL Mind."
And Abbie agreed, explaining, "Being partnered with CPSL Mind means a lot to me personally, as I have seen first-hand the difference they can make whilst working in a previous job at the NHS as a 111 call handler. That partnered with the support they have provided to my husband, through his mental health, then it was a logical charity to support knowing that we could help complete strangers in our local catchment with their mental health with every class, one to one or product sold."
CPSL Mind's take on the Buds Fitness partnership
Gary Sutcliffe, our Fundraising and Communications Manager, was also happy with the partnership after he had popped along to visit Liam in their fitness studio.
"We are so grateful to Liam and Abbie for all their support, both from the event in June, which was fantastic and raised so much money, to us now being their charity of choice.
"To have Buds Fitness as one of our proud supporters is excellent as it will not only provide a steady stream of funds to support and develop our vital services, but it will also open up lots of conversations around the importance of mental health. We all know how to look after our physical health, but our mental health is equally as important so thank you to Liam and Abbie for all their support."
Sign up to
our newsletter
Sign up to receive bi-monthly news and updates from CPSL Mind. You can unsubscribe at any time.