April 29, 2021
Andy Beveridge of Fenland Running goes the extra mile
On Saturday 24th – Sunday 25th April, over one hundred runners took part in the second annual Fenland Running Club Social Distanced Relay.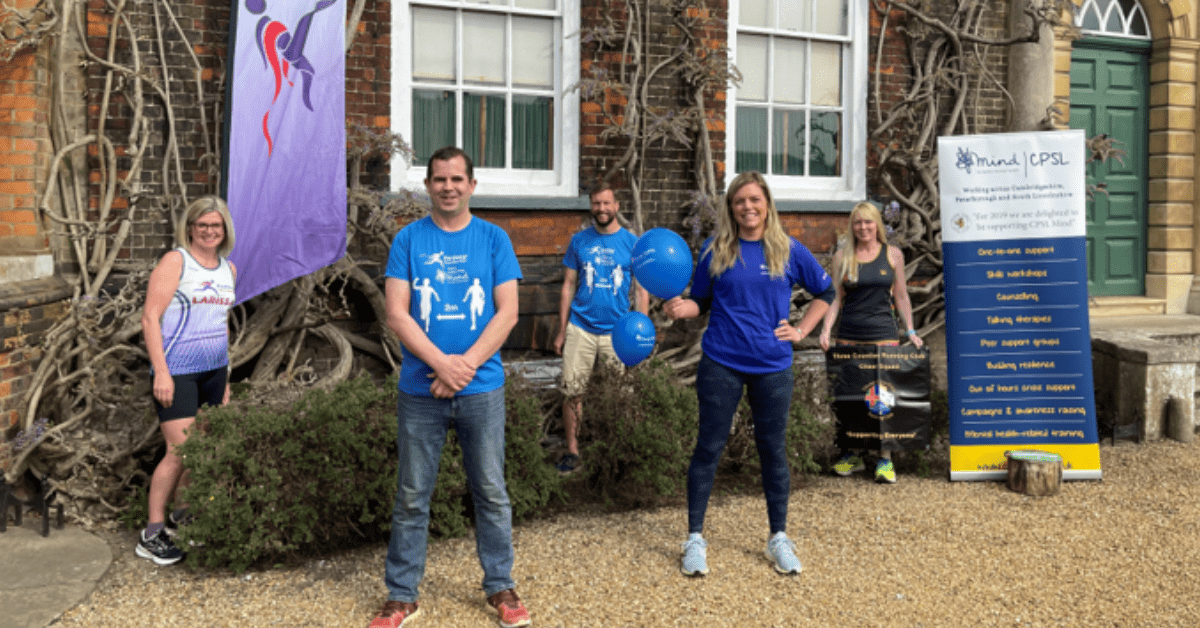 On Saturday 24th – Sunday 25th April, over one hundred runners took part in the second annual Fenland Running Club Social Distanced Relay. The relay is to raise awareness and funds for us. This year, the 'Fenland Running Club' were joined by members of the 'Three Counties Running Club' and the 'Globe Trotters' running group of Kings Lynn. They also had virtual runners taking part from all over the country. Some as far afield as South Tyneside, Fife in Scotland and County Derry, Northern Ireland.
The relay runners started at 7am on Saturday morning and finished on Sunday evening at 7pm. Each runner ran for either half an hour or an hour and recorded their distance travelled. The virtual runners ran at any point during the weekend, some running completing full 26.2 mile marathons. The combined total mileage covered during the weekend was over 850 miles, the same distance between Wisbech and Milan!! Event organiser Andy Beveridge explained: "When I put this running event on last year it was purely for something to keep me occupied, I was struggling with a lack of motivation and very low enthusiasm when lockdown first hit. It seemed a logical step to ask people to make donations to CPSL Mind so I started a JustGiving page. After the first event, I spoke with many people who explained they, or people close to them, had struggled at some point with poor mental health. This gave me the drive to do it again this year, not knowing then, we would still be in a similar socially restricting situation. I also decided the 2021 Charity Relay would be bigger and open to our friends from Three Counties and Globe Trotters. Next year, it would be brilliant for more clubs to join us to raise awareness and support the fantastic charity Mind." Sponsorship from local businesses allowed the entire entry fee to go to the charity as well as providing the runners with a commemorative t-shirt and medal. So far, the charity relay has raised over two and a half thousand pounds for us.
Catherine Keating, Community Fundraiser said, "The Covid-19 pandemic is affecting people's mental wellbeing in many different ways and, in response to increased levels of anxiety, isolation and loneliness, we have adapted our existing services – and developed new ones. With demand for our services remaining high we are extremely grateful to Andy for highlighting the importance of exercise and mental health. He has inspired many others to get out on the trails. The runners have helped to raise awareness and funding for our services – a huge thank to everyone involved."
If you would like to support Andy and his associates in their endeavour please click on the JustGiving Link https://www.justgiving.com/fundraising/frcsdr
If you would like more information on how you could fundraise for us, then please visit: https://www.cpslmind.org.uk/join-us/fundraise-for-us/ where you can find fundraising ideas that are fun and Covid-19 safe or contact Community Fundraiser Catherine Keating on: Catherine.keating@cpslmind.org.uk
Sign up to
our newsletter
Sign up to receive bi-monthly news and updates from CPSL Mind. You can unsubscribe at any time.