October 5, 2022
What songs make you smile?
Share your happy song as part of our #SongsThatMakeYouSmile fundraising campaign and help us to provide free mental health support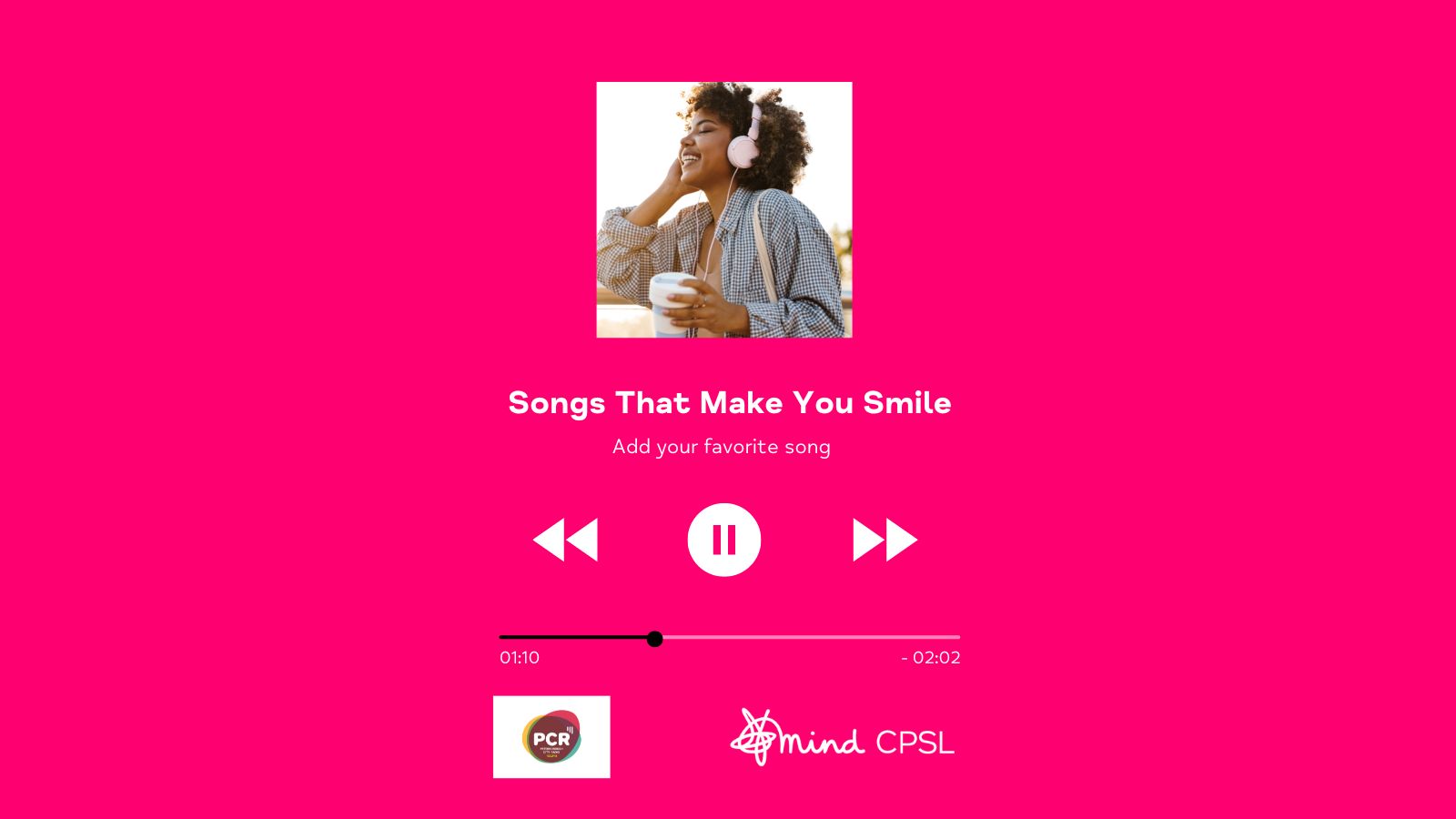 In the run up to this year's World Mental Health Day on Monday 10th October, we're asking you to share a song that makes you smile. Is it a classic or a cheesy pop tune? Is it an oldie or a modern hit? As long as it makes you smile, it doesn't matter.
1 in 4 of us will experience mental health issues in any given year. The economic cost of poor mental health is in the billons of pounds each year. The human cost is incalculable.
At CPSL Mind we are passionate about positive wellbeing and provide support and services to local people in Cambridgeshire, Peterborough and South Lincolnshire.
Music can be really important to your mental health so, we would love to hear what songs make you smile. Simply, make a donation to our vital work and at the same time write your song in the comments box on Just Giving (link below).
Then, with Kev Lawrence and our friends at Peterborough City Radio (PCRFM), we will have a live countdown of the songs (no names mentioned) on World Mental Health Day to make everyone else smile (or wince) too.
Sign up to
our newsletter
Sign up to receive bi-monthly news and updates from CPSL Mind. You can unsubscribe at any time.