September 27, 2022
Ryan's 100km Sahara Desert Trek
Trekking 100km is a huge challenge. Trekking 100km in the hottest desert in the world is taking that challenge to a whole new level.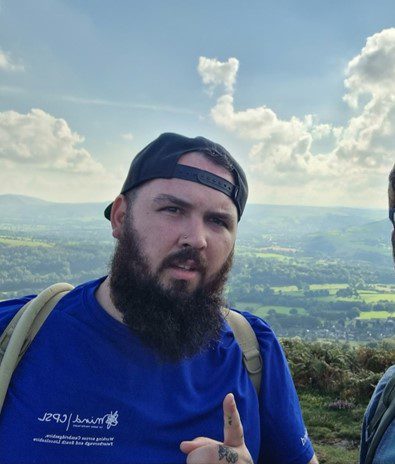 That is exactly the challenge which Peterborough local Ryan Maughan will be attempting this winter when he aims to trek 100km through the Sahara Desert to raise funds for us at Cambridgeshire, Peterborough and South Lincolnshire (CPSL) Mind.
Ryan will trek for five days, camping each night in the freezing weather as the temperature drops and then facing the blistering heat as he treks.
"I have previously struggled with mental health and have managed to get through this with support," Ryan explained.
"So, I've decided to set myself the challenge of trekking 100km through the hottest desert in the world in 5 days. I am raising money for CPSL Mind, as they do all they can to support people when they feel like they can't themselves anymore."
"No matter what, remember there are people out there to help and it's ok to talk about anything." he added.
Gary Sutcliffe, Fundraising Manager at CPSL Mind, said, "This sounds like an epic challenge and we are truly grateful to Ryan for undertaking it. 100km is a long way, and to be doing this in the hottest desert on the planet is remarkable. We are extremely grateful to all of Ryan's supporters so far".
If you'd like to support Ryan and help raise vital funds for our work, please click here: Ryan Maughan is fundraising for CPSL Mind (justgiving.com)
Sign up to
our newsletter
Sign up to receive bi-monthly news and updates from CPSL Mind. You can unsubscribe at any time.