January 25, 2022
Two new Good Mood Cafes in Lincolnshire to provide mental health support
We are launching two new Good Mood Cafes to connect people in the community and provide valuable mental health support.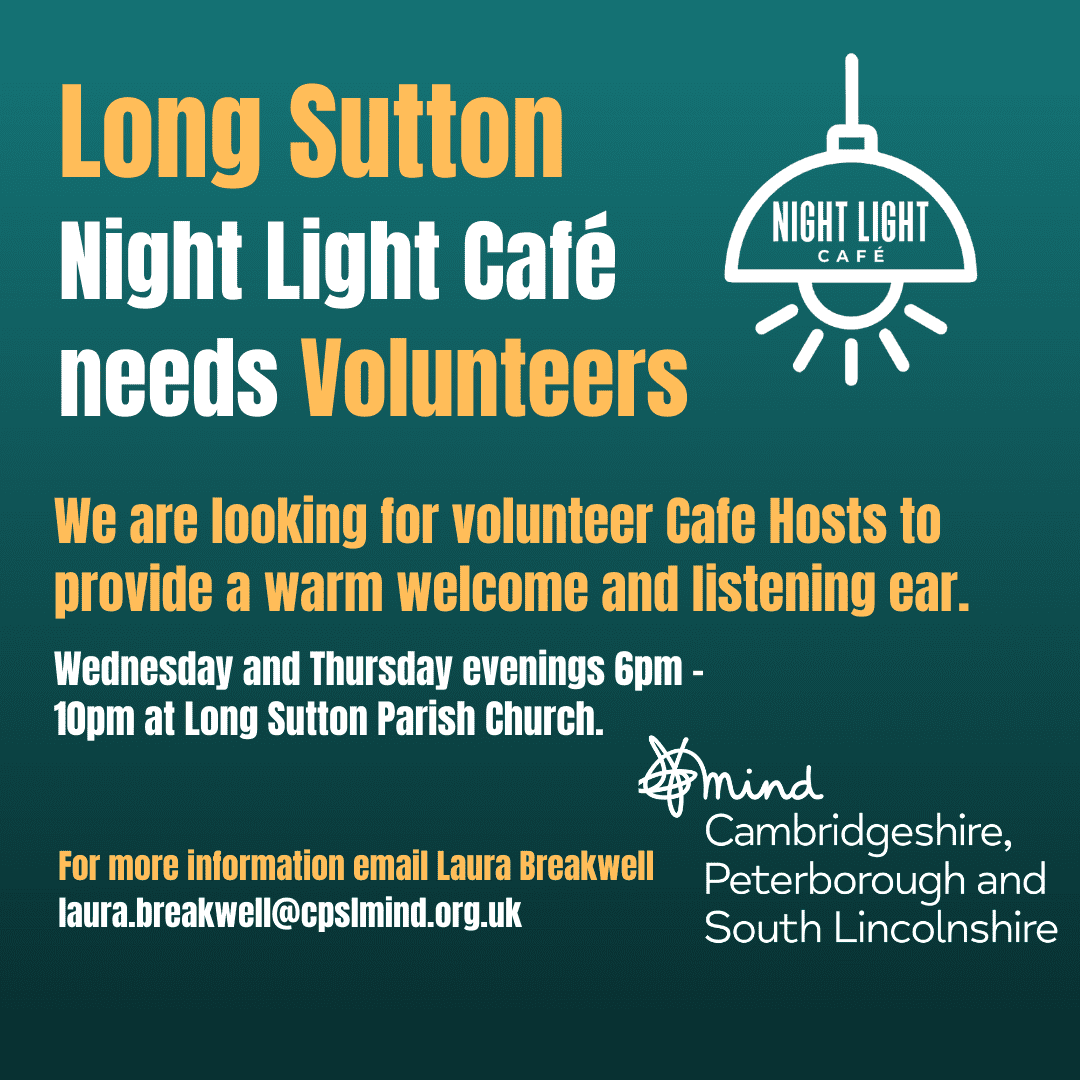 We are launching two new Good Mood Cafes in Long Sutton and Sutton Bridge to connect people in the community and provide valuable mental health support.
Good Mood Cafes, which are well established in Cambridgeshire and Peterborough as part of our Good Life Service, are weekly, informal 'get-togethers' designed to connect individuals to like-minded people within their communities. The 90-minute, morning sessions aim to boost wellbeing and encourage attendees to share interests and skills.
Alongside this, we are working in partnership with the NHS to provide a Night Light Cafe in Long Sutton. This initiative will provide a local, safe space for anyone experiencing mental health crisis, providing a listening ear during the evening. This forms part of a pilot project across South Lincolnshire.
Both the Good Mood and Night Light Cafes will complement existing mental health and community-based wellbeing resources in Long Sutton and Sutton Bridge.
Lisa Gibson, our South Lincolnshire Partnerships and Project Manager commented "Night Light Cafes have been making a real difference to people in other areas for some time, so we are delighted to be bringing one to Sutton Bridge. It will provide support to people from Long Sutton, Sutton Bridge, Holbeach and the surrounding area by ensuring that there is a warm welcome and a listening ear. It's also a great opportunity for local people to use their skills and experience by volunteering as a Cafe Host."
If you are passionate about mental health or would like to use your lived experience or knowledge of mental health challenges in a safe way to support others, the Night Light Cafe are looking for volunteer Cafe Hosts.
A Cafe Host will be available as part of a volunteer team to provide a warm welcome and listening ear to people who are struggling with their mental health. They will work alongside our Coordinator to welcome people with a hot drink, listen, and – where appropriate – signpost to local groups and activities.
The Night Light Cafe will be held on Wednesday and Thursday evenings 6pm – 10pm from 23rd February in the welcome area at Long Sutton Parish Church.
Good Mood Cafes will run weekly on Mondays at The Co-Op Cafe, Long Sutton 10:00-11.30am and Tuesdays at Pippa's Pantry, Sutton Bridge 10:00-11:30am.
Click to find out more about Good Mood Cafes.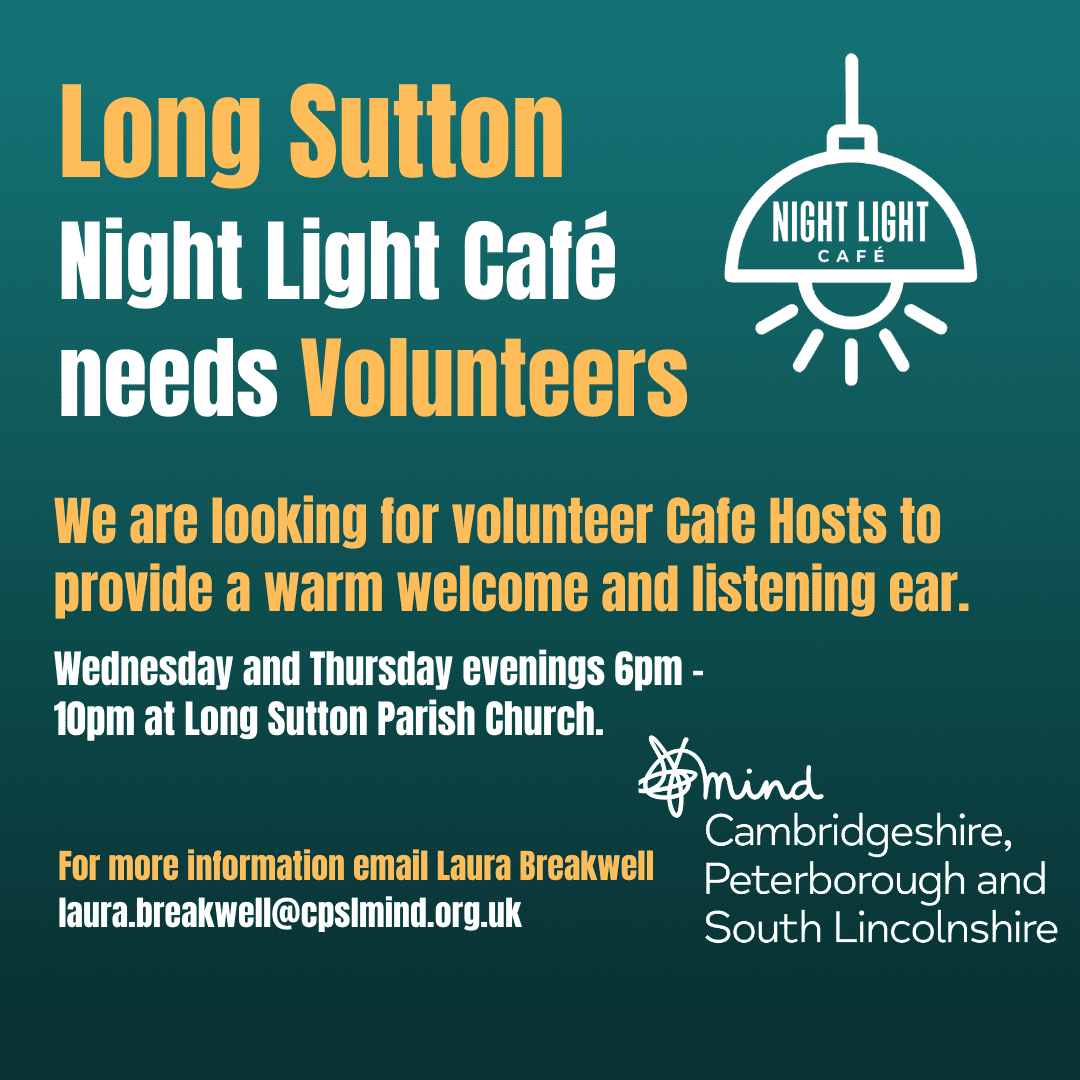 Sign up to
our newsletter
Sign up to receive bi-monthly news and updates from CPSL Mind. You can unsubscribe at any time.