November 2, 2022
Pulling out all the stops for mental health
It has been quite a year so far for Paul Redgate, Chairman of South Holland District Council, and his team who have thrown themselves, once literally, into some great fundraising challenges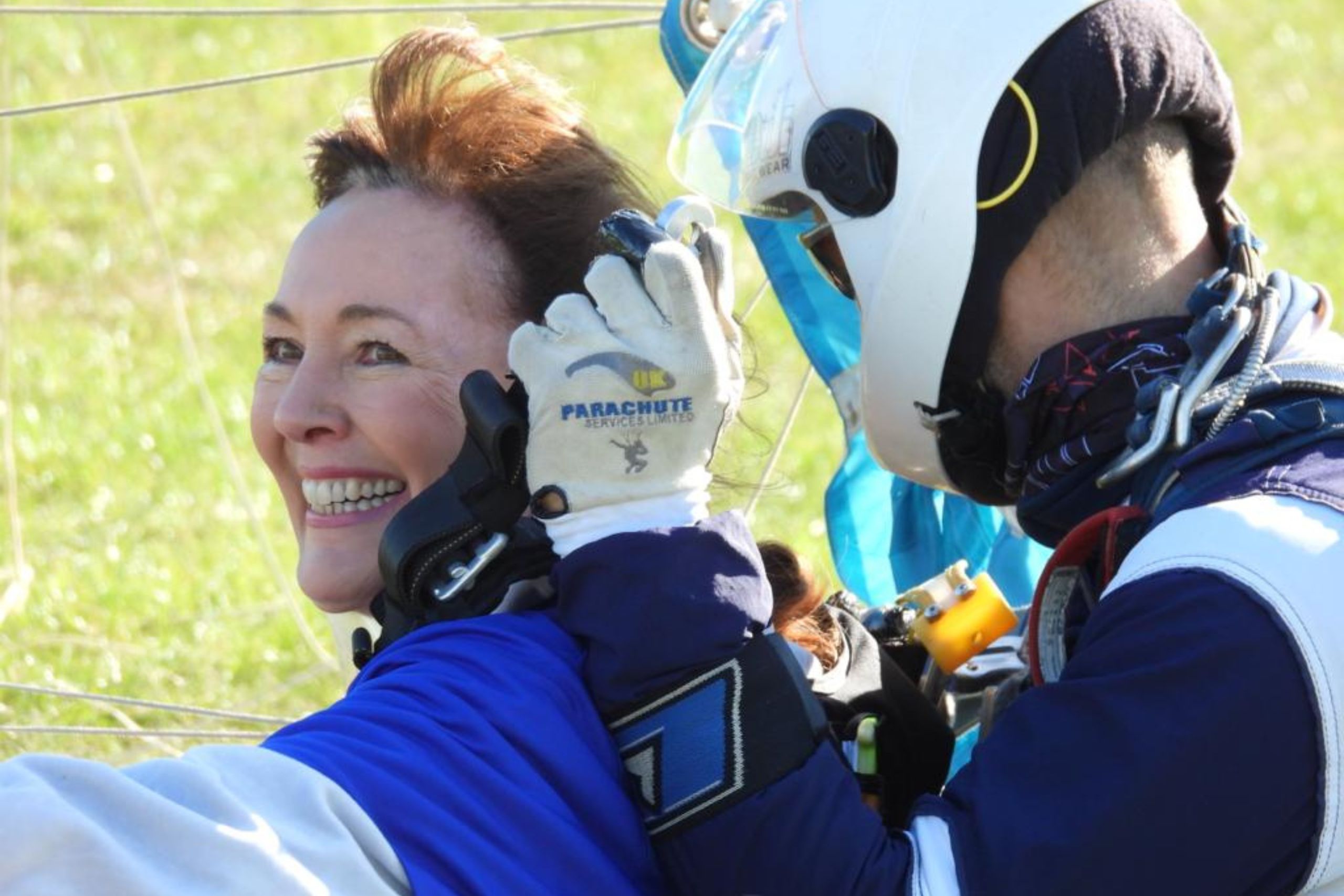 From charity bike ride to tandem skydive, from chocolate bingo to civic receptions, from auctions to a football match, Paul Redgate, Chairman of South Holland District Council and his staff have kept the challenges coming and have raised thousands of pounds for our charity.
And they are not done yet, with a Quiz night still planned for November.
"To me it's about what we can do, how can we support people to help them get over their challenges," Paul explained. "Mental health is so critical, it is such a silent state, in lots of ways."
"We need to engage people and open up the whole thing, that mental health is about people talking and actually expressing themselves and getting them in a place where they are happy to do that. And if I can do that, through the chairman's fundraising, in the smallest possible way, and even if it's helping just a handful of people that's a handful of people whose lives have been changed."
Paul's colleague Samantha Bradley was one of a team of four who did the tandem skydive.
"The skydive experience was incredible," she said, "we all said we would do it again and are looking to do another fundraising experience."
Gary Sutcliffe our Fundraising Manager said: 'I am really enjoying supporting Paul and his colleagues in these fun, daring and exciting challenges. They have really pushed themselves and, in doing so, are raising some amazing funds for our crucial work, supporting local residents recovering from mental health challenges, so we thank them and are truly grateful for all their support'
If you'd like to support Paul and his team and help raise vital funds for our work, please click here: Paul Redgate is fundraising for CPSL Mind (justgiving.com)
Sign up to
our newsletter
Sign up to receive bi-monthly news and updates from CPSL Mind. You can unsubscribe at any time.