June 23, 2023
Pride month at CPSL Mind
CPSL Mind celebrates the Pride month with Pride in St Neots to show support towards the LGBTQIA+ community.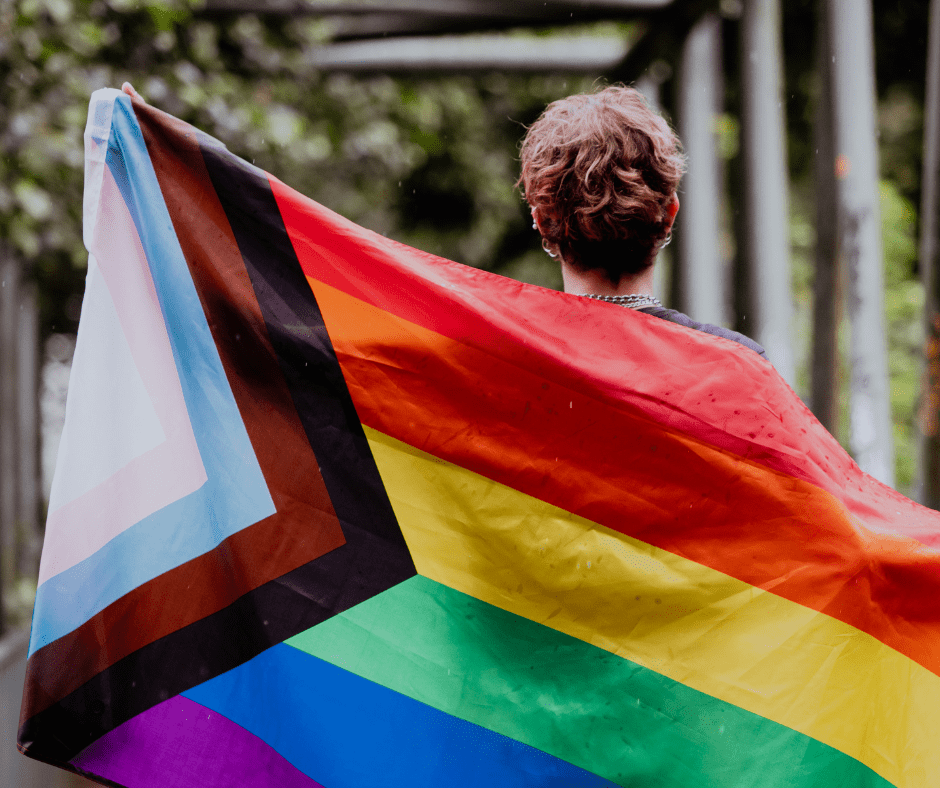 What is Pride month?
Pride month is a celebration of the LGBTQ+ community all around the world and takes place every June in honour of the anniversary of Stonewall Riots. Stonewall Riots were a series of protests that served as a catalyst for rights of the LGBTQIA+ community across the world.
The month is dedicated to celebrating equality, acceptance and raising awareness about problems that the LGBTQIA+ community face. Various parades, festivals and concerts take place around the world as a part of the celebration for the Pride month.
What are we doing for Pride month?
We spoke to David Lee member of Pride in St Neots and CPSL Mind volunteer. David explained that: "By being visible through St Neots social media and accessible in that we include all in our meetings and coffee sessions means people can approach us, talk and we can sign post to mental health organisations that predominantly care for LGBTQIA+ people."
When asked about tips for the LGBTQIA+ community looking after mental health and wellbeing during Pride month, he said: "Put yourself first. Take that time out and reflect on your priorities. Where can you make small changes to help your mental health.  Ask work/friends to support you too and please join our coffee sessions as we are always happy to chat and even talk about our own personal experiences. Mindfulness is really helpful and simple techniques can easily be shared."
And David also shared how you can be a good ally to support the LGBTQIA+ community, "Be there, listen and support. Stand up to any hate that's projected towards our community and educate people."
You can check out the services and support provided by Pride in St Neots.
How can you look after your mental health and wellbeing?
We are here to support and celebrate the LGBTQIA+ community. To help with your wellbeing and positive mental health we have some tips.
Talk to someone you trust.
Talking to your loved ones can make it easier to tackle any issues and open up about your feelings. You can also make new connections to share your thoughts and experiences.
Be kind to yourself and take some time out from your day for yourself. It helps you look after yourself and understand your feelings and thoughts.
Maintain a healthy diet and try to do some physical activity. This not only helps your body but also helps you take your mind off things.
Try peer support or volunteering.
Joining a peer support group helps you make new connections and share your experiences with someone to support them. You can also try volunteering which helps you use your skills to help your community and meet new people.
Talk to your GP or get help.
You can book an appointment with your GP or you can check out one of the useful contacts mentioned below which can provide required support.
You can also refer to our incredible online resource Five Ways to Wellbeing.
Where can you get help?
Below is some information about some local organisations which can provide support.
Provide one-to-one support, group activities, and residentials for young people up to the age of 30 (and their families) in Cambridgeshire, Peterborough and surrounding areas.
A community group intended to provide a space for LGBTQ+ people in or around Cambridgeshire to find or organise events for socialising in a relaxed and safe environment.
A relaxed and informal social group for making new friends, socialise and get to know people in Peterborough and surrounding areas.
Sign up to
our newsletter
Sign up to receive bi-monthly news and updates from CPSL Mind. You can unsubscribe at any time.