August 22, 2023
Perkins Engines employees take part in exciting skydiving event
Ten employees from Perkins Engines have raised over £4,000 to support us and jumped out of a plane in a skydiving challenge.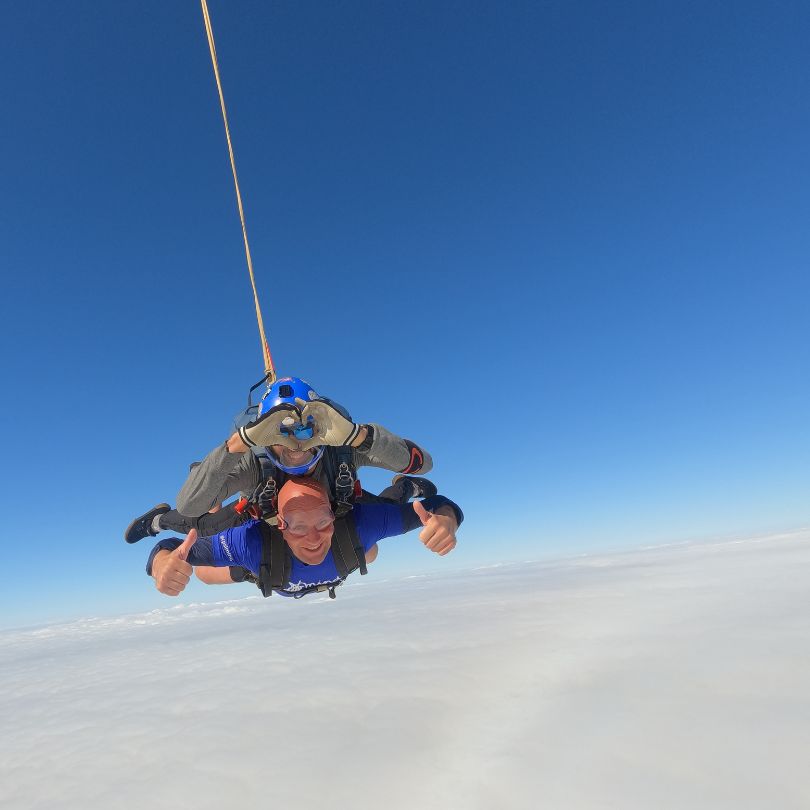 The sky was not the limit for ten employees from Perkins Engines who bravely took part in a skydiving challenge and jumped out of a plane at 12,000 feet. In support of promoting positive mental health for the local community, the industrial machinery manufacturing company raised £4,093 for us at Sibson Airfield on 1 July 2023.
"When people say skydiving is a once-in-a-lifetime experience, they're not exaggerating." William Grayson, an employee at Perkins, who had never been on a plane before, goes on to share his experience: "As the person who in any ordinary circumstance wouldn't have chosen to do it, I'm very glad I faced the fear and did – although I was very relieved to be back on the ground! The support from friends, family, co-workers and fellow jumpers was brilliant, and it's as great a feeling to know that collectively we've helped to make a difference to the people CPSL Mind support."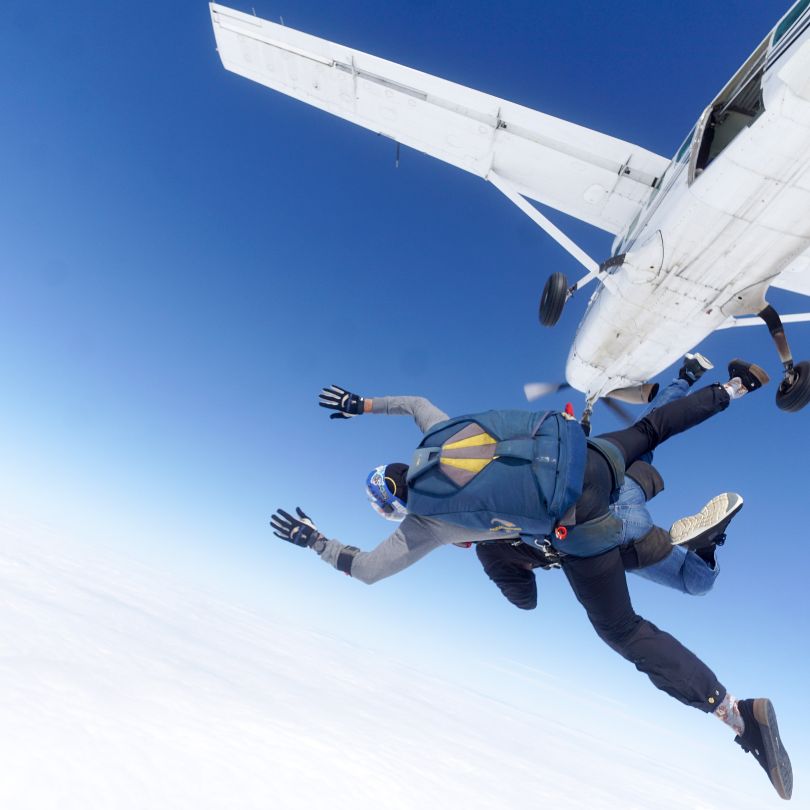 Panos Katranitsas, another employee, adds: "What an incredible experience! Plunging through the clouds was both thrilling and liberating. Knowing that my jump supported CPSL Mind made it even more special. The feeling of freefall was indescribable, and the canopy ride offered breathtaking views…. Highly recommend this unforgettable adventure for a great cause!"
Gary Sutcliffe, Fundraising and Communication Manager at CPSL Mind, said: "I loved bringing this event together for the team at Perkins. From when we first came up with the idea in a boardroom back in January, through the bake sale and radio interviews it was great to see the anticipation and excitement building as the jump day drew closer. And then, for all of them to do it, to have such an amazing experience and to raise such a phenomenal amount of money was just fantastic. Well done to them all and a skydive high thank you from us all at CPSL Mind."
Listen to Perkins Engines talk about their Skydive with PCRFM
How to get involved in fundraising
Do you fancy jumping out of a plane in the name of charity? If you're looking for a challenge – check out our fundraising ideas page. You can also come up with your event to fundraise for mental health. Here are all our upcoming events and other ways to get involved.
Sign up to
our newsletter
Sign up to receive bi-monthly news and updates from CPSL Mind. You can unsubscribe at any time.