October 8, 2021
Mennel Welch runs the extra mile for us at the Virgin Money London Marathon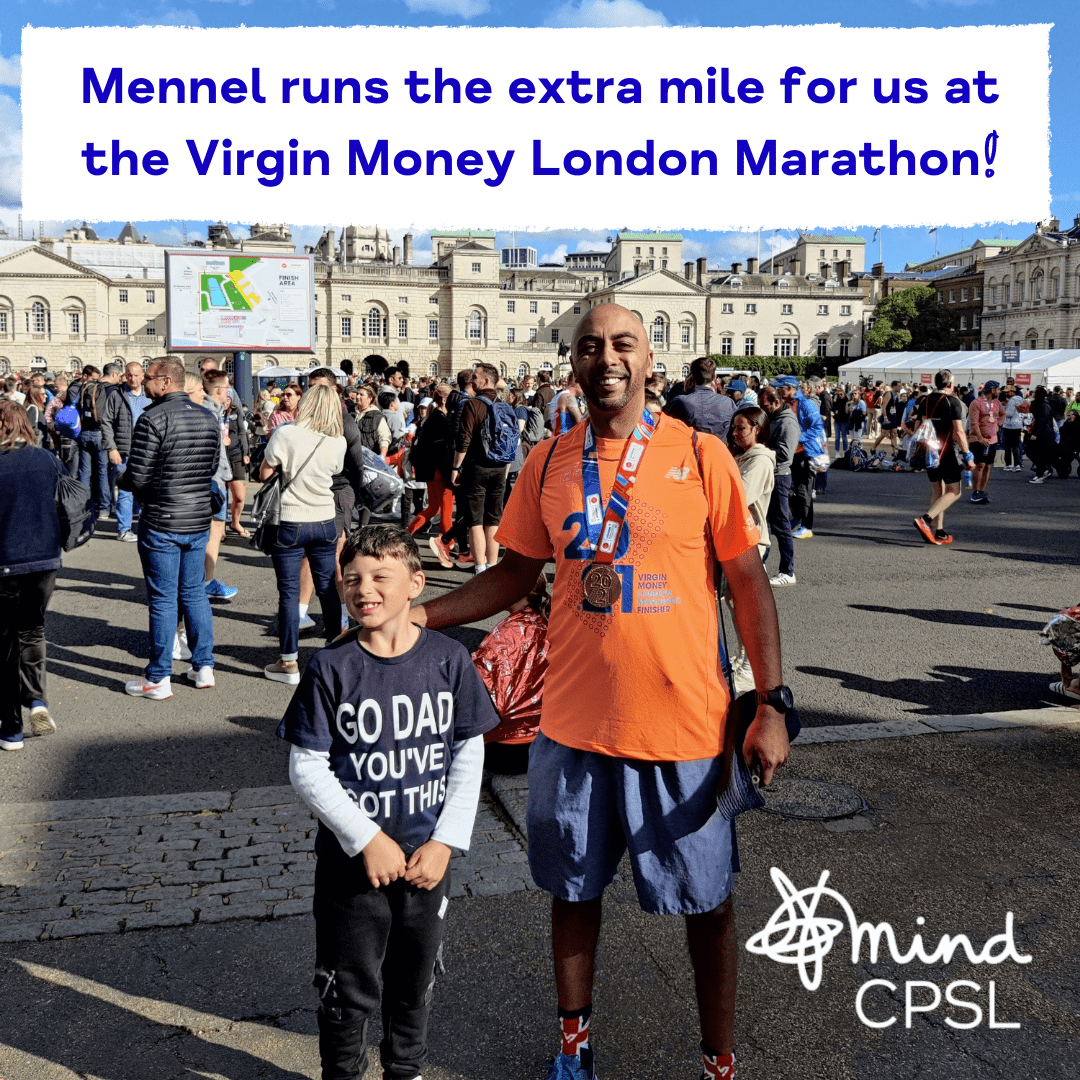 After being cancelled in 2020 due to Covid-19, with only the elite event going ahead, the Virgin Money London Marathon returned on Sunday 3rd October 2021. Local fundraiser, Mennel Welch was definitely ready to take part this year after clocking up miles of running, football training and swims in order to train. Raising money for us, Mennel joined only the second London Marathon since 1981 to take place in the autumn.
Mennel said, "Running London Marathon was always my dream as a runner, never did I realise what an experience it would be.
It was so much more an event than a race, from meeting people from the start to running side- by-side. Getting roared at by the masses and especially when the going got tough, did I know how much it meant to me! Finishing down 'The Mall' with my son by my side will never be beaten….to put it simply, the best day!
Not only did I achieve a dream, I'm super proud that I could also raise awareness for CPSL Mind that will give back to our local community for a charity that I believe in and I'm grateful I could support."
Catherine Keating, Community Fundraiser for us said, "We are so thankful to Mennel and his family for raising awareness of our services, raising money and getting active. His dedication and hard work has led to over £1,177 being raised for our services.
Mennel and his family are a close part of the local community and Mennel is member of the 'Riverside Runners' running club. It has been a tough year for people who have been isolated from others. As we recover from several lockdowns and the Covid-19 pandemic, people are still struggling with their mental wellbeing in many different ways. We are here to help people overcome a wide range of challenges."
If you would like more information on how you could fundraise for us, then please visit: https://www.cpslmind.org.uk/join-us/fundraise-for-us/ where you can find fundraising ideas that are fun and Covid-19 safe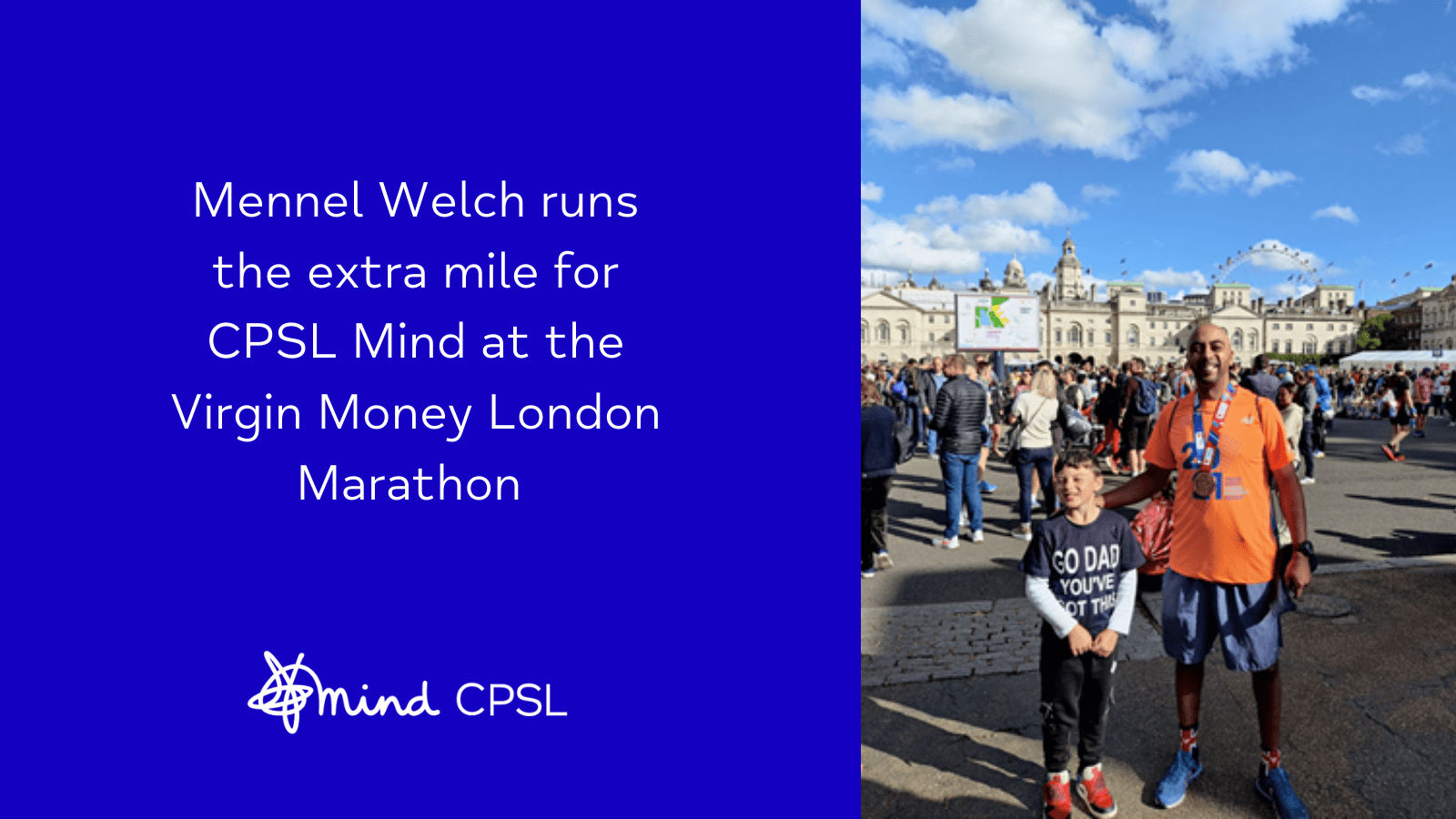 Sign up to
our newsletter
Sign up to receive bi-monthly news and updates from CPSL Mind. You can unsubscribe at any time.