August 16, 2022
Dol-Fest music festival
Local landlord and landlady, Andy and Jackie who run The Dolphin Pub in Melbourn, Royston, are organising a festival on 27/28/29th August 2022 called 'Dol-fest', with over 20 acts already booked in over the Bank Holiday weekend.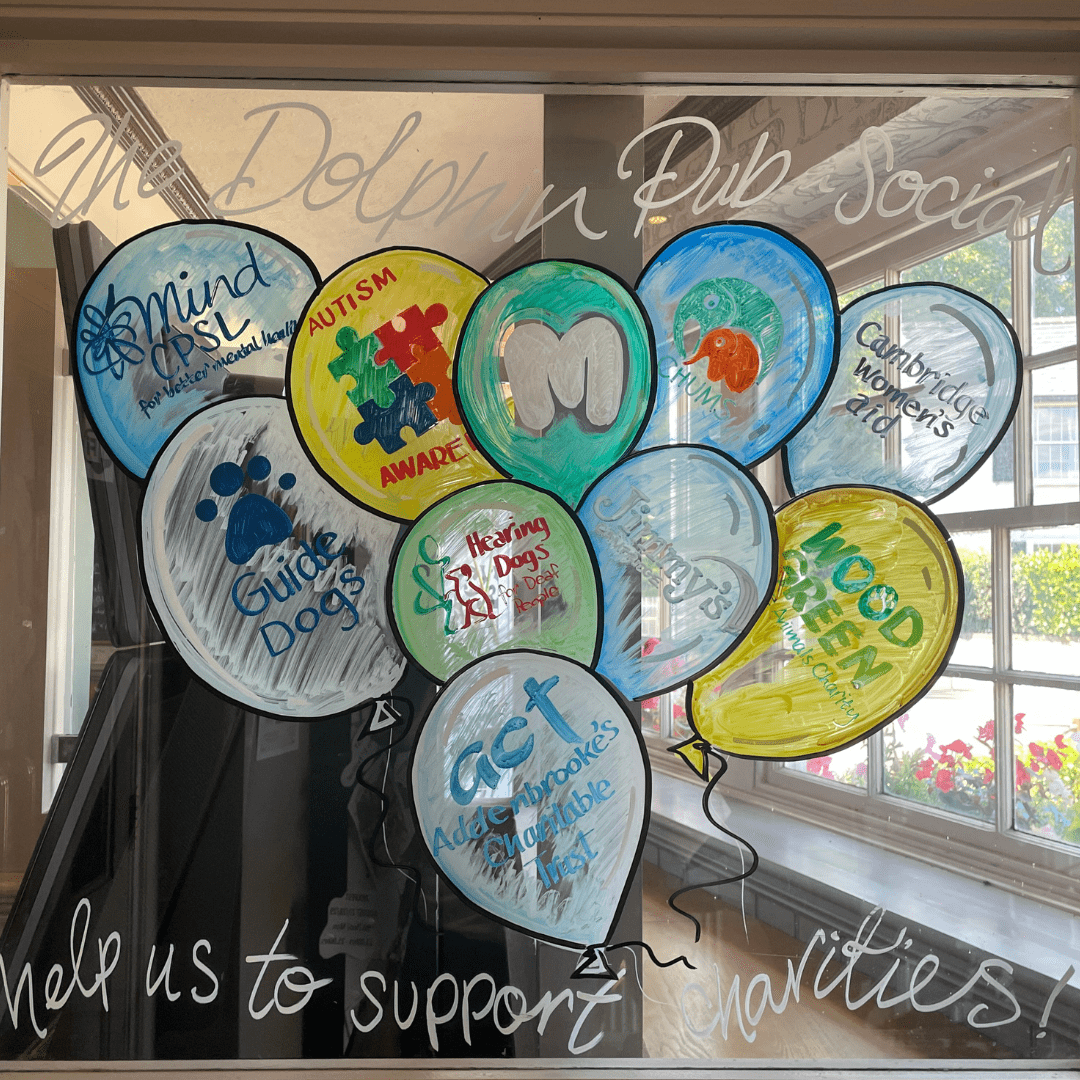 Andy and Jackie will use their previous experience of arranging festivals to host their first at The Dolphin Pub. After a difficult few years with the pandemic, what an exciting way to introduce themselves into the village of Melbourn.
Andy said, ''We wanted to raise money for a local charity and after speaking to some of my locals, Cambridgeshire, Peterborough and South Lincolnshire (CPSL) Mind was recommended. As mental health is so prevalent for so many people, especially after the last few years, we chose you."
Not only are there lots of acts on each day between 1-9 pm, Andy and Jackie have organised their very own Grufts dog show which will run on Sunday 29th August between 1–4 pm. They have a wide range of drinks and food available, face painting and even a beach for the little ones to play on.
Our Community Fundraiser Rachel Lawrence said, "Please come along to be entertained at The Dolphin Pub, Melbourn on the Bank Holiday weekend and support us as at CPSL Mind as your local mental health charity."
She adds, "I would like to say a massive thank you to Andy and Jackie and good luck for the festival."
If you would like more information on how you could fundraise for us, then please visit: https://www.cpslmind.org.uk/join-us/fundraise-for-us/ where you can find fundraising ideas or contact Rachel on rachel.lawrence@cpslmind.org.uk or mobile 07586 056693
Sign up to
our newsletter
Sign up to receive bi-monthly news and updates from CPSL Mind. You can unsubscribe at any time.