June 28, 2019
Cambridgeshire and Peterborough Mental Health Charities Announce New Partnership and Programme
Seven leading organisations that support the mental wellbeing of children and/or young people in Cambridgeshire and Peterborough are uniting to launch Fullscope.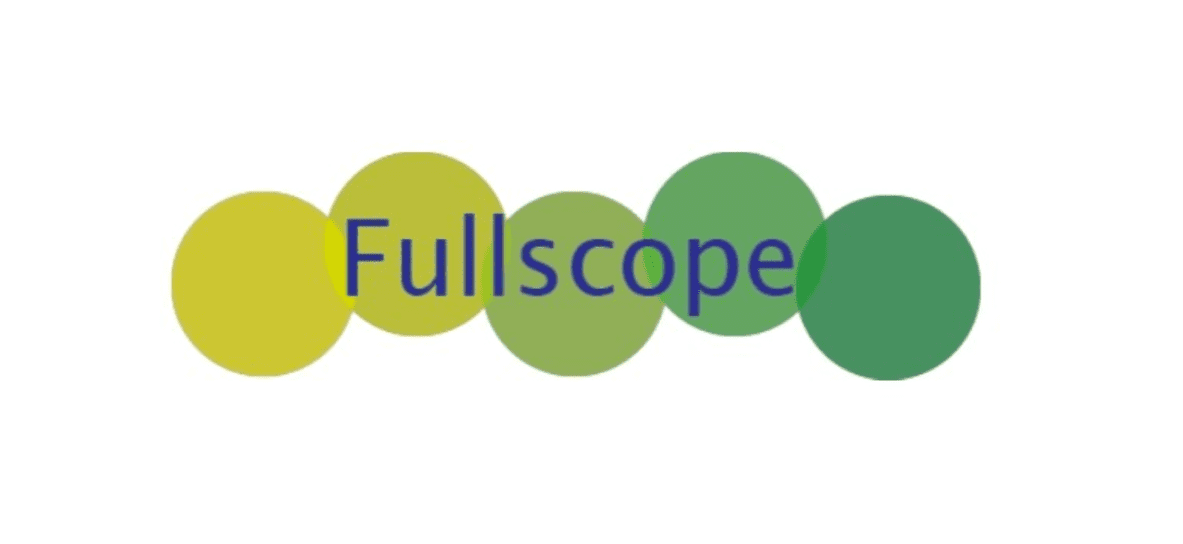 Seven leading organisations that support the mental wellbeing of children and/or young people in Cambridgeshire and Peterborough are uniting to launch Fullscope; a 3-year programme that will improve provision, establish clearer opportunity pathways, and have national significance in influencing the sector as a whole. These organisations are Arts and Minds, Blue Smile, Cambridge Curiosity & Imagination, Centre 33, The Kite Trust, CPSL Mind and YMCA Trinity Group.
Fullscope comes at a time when greater attention is being paid to the prevention of mental ill health, as well as treatment. Supporting children and young people is key to this; with 50% of mental health problems being established by the age of 14 and 75% by age 24. There are an estimated 13,600 children and young people aged 0-16 in Cambridgeshire with a diagnosable mental health problem and mental ill health prevalence being highest in the 16 to 25 age group.
Fullscope will champion, collaborate with, and be inspired by the voices of children and young people, taking their lead in order to deliver its aims. Supported by the National Lottery Community Fund, with development support from Arm Limited and Norfolk & Norwich Festival Bridge, Fullscope presents the first consortium of its kind in Cambridgeshire and Peterborough.
The seven organisations all have expertise in providing services to support the mental health of children and/or young people from 0-25, with a shared ambition to support happier and healthier individuals and communities, working towards a future without mental ill health. Fullscope is based on collaboration – with children, young people, families, statutory and community organisations, and education settings – transforming the world children and young people inhabit.
Elly De Decker, Senior Head of Regional Funding at The National Lottery Community Fund, said;
"We are delighted to fund the Fullscope Partnership, a collaboration of local organisations with the shared mission of improving the mental health and wellbeing of young people in Cambridgeshire and Peterborough. Thanks to National Lottery players, the organisations involved will draw on their expertise to deliver a local service that focuses on early intervention and recovery, with the aim to empowering local communities to thrive."
Fullscope Partners add, "Over the last two years we have combined our expertise and worked together to evaluate the provision for children and young people in Cambridgeshire and Peterborough. At the centre of Fullscope will be children, young people and their families, who will inform and shape what they need from the sector to help ensure their positive wellbeing and mental health."  
Michael Corley, Head of Festival Bridge, says "At Norfolk & Norwich Festival Bridge we recognise the growing evidence for the positive benefits of arts and cultural participation on the mental health and wellbeing of children and young people. As such, we have been delighted to use investment from Arts Council England, alongside that from Arm Holdings, to facilitate the development of Fullscope, where arts and culture are utilised as an essential part to their evidenced based practice for the benefit of children and young people."
FULLSCOPE PARTNERS:
Arts and Minds is a leading arts and mental health charity with a national reputation for contributing to the evidence base and policy developments around non-clinical interventions for medical conditions. Arts and Minds delivers robustly evidenced projects of national significance that enable positive interventions for people of all ages who live with mental health problems in Cambridgeshire, Peterborough and beyond.
Blue Smile provides a subsidised whole school approach for mental wellbeing, with both its extensive 'Menu of Services' aimed at school staff, parents and groups of children, and 1:1 counselling and therapy for children aged 3 to 13. Blue Smile works with children longer term, using proven fun, arts-based therapies which engage the child in a non-threatening way, helping them to organise their feelings and process traumatic experiences. So far, Blue Smile's highly skilled therapists and mentors have helped more than 1,000 children to be happier and learn better.
Cambridge Curiosity & Imagination (CCI)
CCI is an arts and well-being charity working locally, nationally and internationally to build creatively healthy communities. Children are at the heart of the charity's work. CCI explores how their ideas and questions can lead the way in creative explorations with artists working alongside to support the process. The work is driven by a vision of an inclusive, accessible and creative society. Projects are planned to ask questions about the world, often taking place in communities with particular challenges.
Centre 33 is a charity that supports young people up to the age of 25 with their practical issues and emotional needs. Centre 33 has five drop-in hubs across Cambridgeshire and Peterborough and works in a large number of secondary schools and in community settings. Each year Centre 33 supports over 2,500 young people through free, confidential and accessible services. The charity also responds to over 6,500 one-off enquiries. Centre 33 is expert in emotional health, sexual health, budgeting, housing, employment and young carers.
CPSL Mind
CPSL Mind is the local Mind charity for residents of Cambridgeshire, Peterborough and South Lincolnshire and its vision is a society in which everyone has positive mental health and feels part of a connected community.
The charity provides a wide range of projects and services across the county to support those recovering from mental health challenges, promote positive mental health/resilience and tackle mental health-related stigma and discrimination.
As part of the county-wide First Response Service (FRS), CPSL Mind runs the out of hours Sanctuary service for those experiencing a mental health crisis – available to individuals aged 16-plus. It also provides a range of mental health related training to those working with young people and leads on the local 'Stress LESS' Campaign which seeks to equip young people with healthy ways to manage stress.
Having grown from a small Cambridge city community group established in 1993 working with a small number of young people, The Kite Trust has established its position as the number one support service for LGBT+ young people in Cambridgeshire. The Kite Trust currently provides support to over 200 LGBT+ young people in 5 different locations across the county through a range of face-to-face services. It also supports local organisations and schools through a comprehensive training programme which helps to build awareness and break down barriers to inclusion for LGBT+ communities.
YMCA is the world's largest youth charity and has been supporting young people to reach their potential in the UK for 175 years. Locally, YMCA Trinity Group has provided mental health services for the last 30 years and developed extensive expertise in positive mental well-being which builds on the YMCA's world leading physical health programmes.
YMCA's Menu of Services programme was designed to offer education settings and youth organisations a range of services to improve the physical, emotional and psychological well-being of young people and staff to help develop a positive well-being culture in order for them to thrive.
Sign up to
our newsletter
Sign up to receive bi-monthly news and updates from CPSL Mind. You can unsubscribe at any time.