December 14, 2022
2022/23 Festive Opening Times
With the festive season approaching, we're providing this update on our services to keep you informed of our opening times between Friday December 23rd -Tuesday January 3rd 2023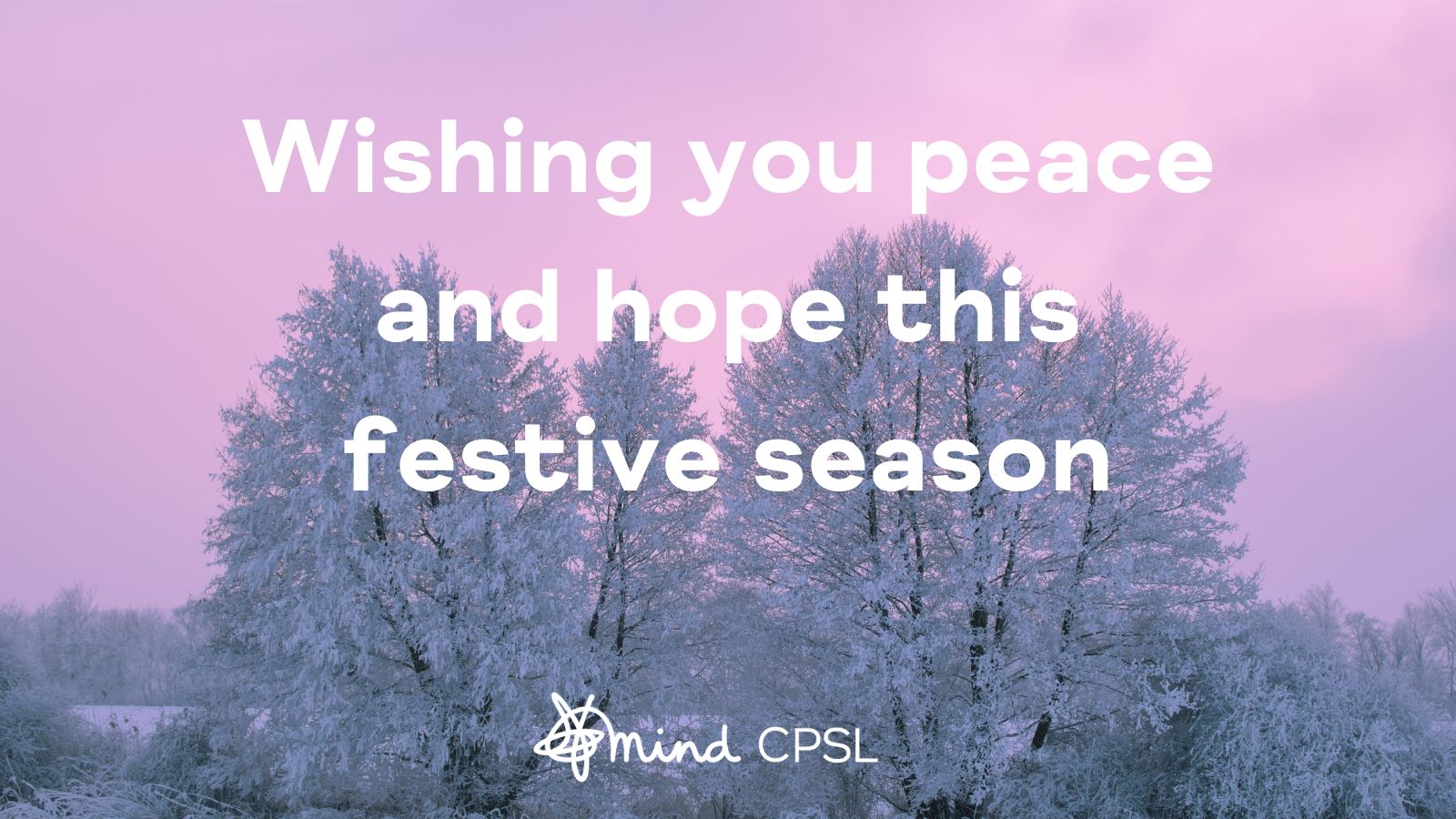 Listed below are details of our opening times between Friday December 23rd – Tuesday January 3rd 2023.
Please note that crisis services, including The Sanctuary, will remain available throughout this period and you can find available helplines here.
General Enquiries 
Our general enquiries number – 0300 303 4363 – will be available to call on weekdays between 9.30am and 5.30pm as normal, with the exception of Bank Holidays (25th and 28th December and 1st January).
Services pausing between 23rd December and January 3rd 2022
There will be no Night Light Cafes in Long Sutton, Sutton Bridge, Crowland or Holbeach between 26th Dec and 2nd Jan
Good Mood Cafes, Open Door calm spaces (including University) and Peer Support Groups will not take place between 23rd December and 3rd January
Those receiving specialist Good Life support will continue to receive this throughout this period.
Perinatal will not have activity but can be contacted via general enquiries
Qwell – our online support and wellbeing community – will remain available.
We wish you hope and peace this festive season from all of us at CPSL Mind.
Sign up to
our newsletter
Sign up to receive bi-monthly news and updates from CPSL Mind. You can unsubscribe at any time.